Welcome to the lingerie business hub!
This area is for sole trader or aspiring lingerie businesses. Here you can find out about all the ways the I can help you with your business.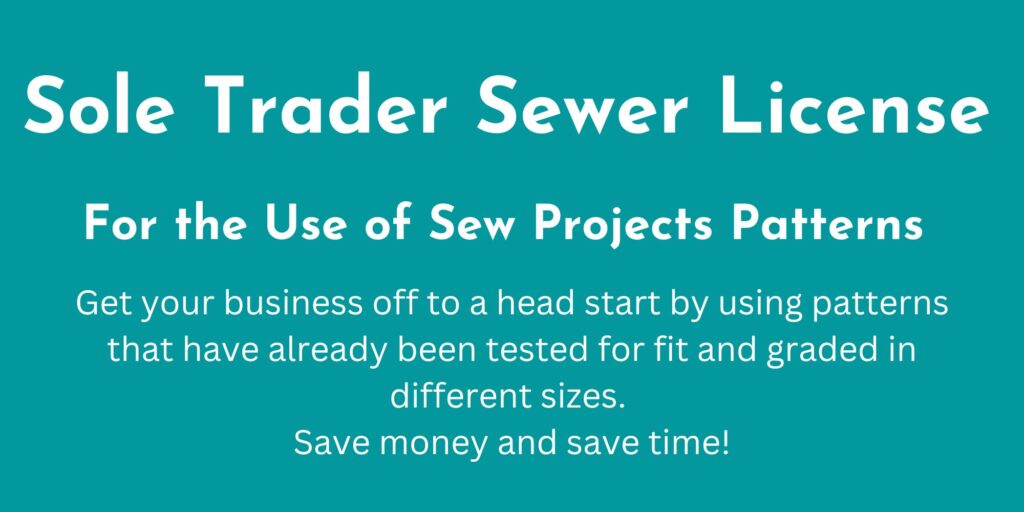 Sole Trader Business Licenses for sewing patterns
You can now buy a sole Trader Business Liscense for all Sew Projects patterns.
These license permits you to:
Sell sewn up garments made from the pattern for your lingerie shop
Use to create and sell custom/bespoke garments for clients
Adapt the pattern for garments that you sell
Use the pattern for in-person workshops, classes and courses
You may not:
Have employees (different license required)
Offload garment manufacture to anyone else but yourself
Sell and accept money for the pattern
Share or distribute the pattern with others (unless teaching sewing on in-person events)
(Re) sell the pattern as your own pattern
Reproduce the pattern, rebrand, copy or replicate
Change or alter the pattern and sell or share, or distribute as your own pattern
sell as a business with employees
*Use the pattern for online classes/courses
*If you are looking to use Sew Projects patterns for an online course or class you have created or have a larger business with employees then please contact us for a bespoke quote.
With this affordable option you could save a lot of time and money developing your own patterns. Prices for patterns start from £60 so this is a great option if you are on a budget and want to get going with your business.
Find all the non exclusive patterns available to purchase here.
Exclusive sewing patterns for your business
If you have a specific design in mind then I am here to bring that to life!
How it works – Tell me all the details of the idea you have in mind and then I'll create an illustration of what I think would be perfect. After the ok, I'll go ahead and start drafting your exclusive pattern. I will toile up the design and then fit it on a fit model. Sometimes this takes several toiles to get it perfect. Once we get the sample size looking great, I can then grade the pattern pieces in different sizes. I will then send this over to you in a digital PDF file.
Prices vary on the project but a deposit of £100 is required before any work can proceed.
Please contact Yelena at info@sew-projects.com to enquire about this.
Courses and one to ones
If you want to get the know how on how to create your own sewing patterns then courses and one to ones are the best way to learn about that.
Head to the learn section of the website for all the offers available right now.