Welcome to Sew Projects
I'm Yelena, your lingerie making tutor!
Coming to you from my narrow boat in the English countryside in Wiltshire, I help you create your dream lingerie drawer with  Sew Projects lingerie sewing patterns, in-depth courses and free resources!
With over 10 years of professional lingerie making experience, including working for luxury lingerie brands, lingerie making is my bread and butter so to say!
Lingerie making skills have been an industry secret for too long but I want to share those secrets with you!
We should ALL be able to create our own lingerie.
So, I'm sharing the secret skills and knowledge that I have learnt with you, so that you can confidently create your own lingerie that fits you perfectly and in the designs you love to wear!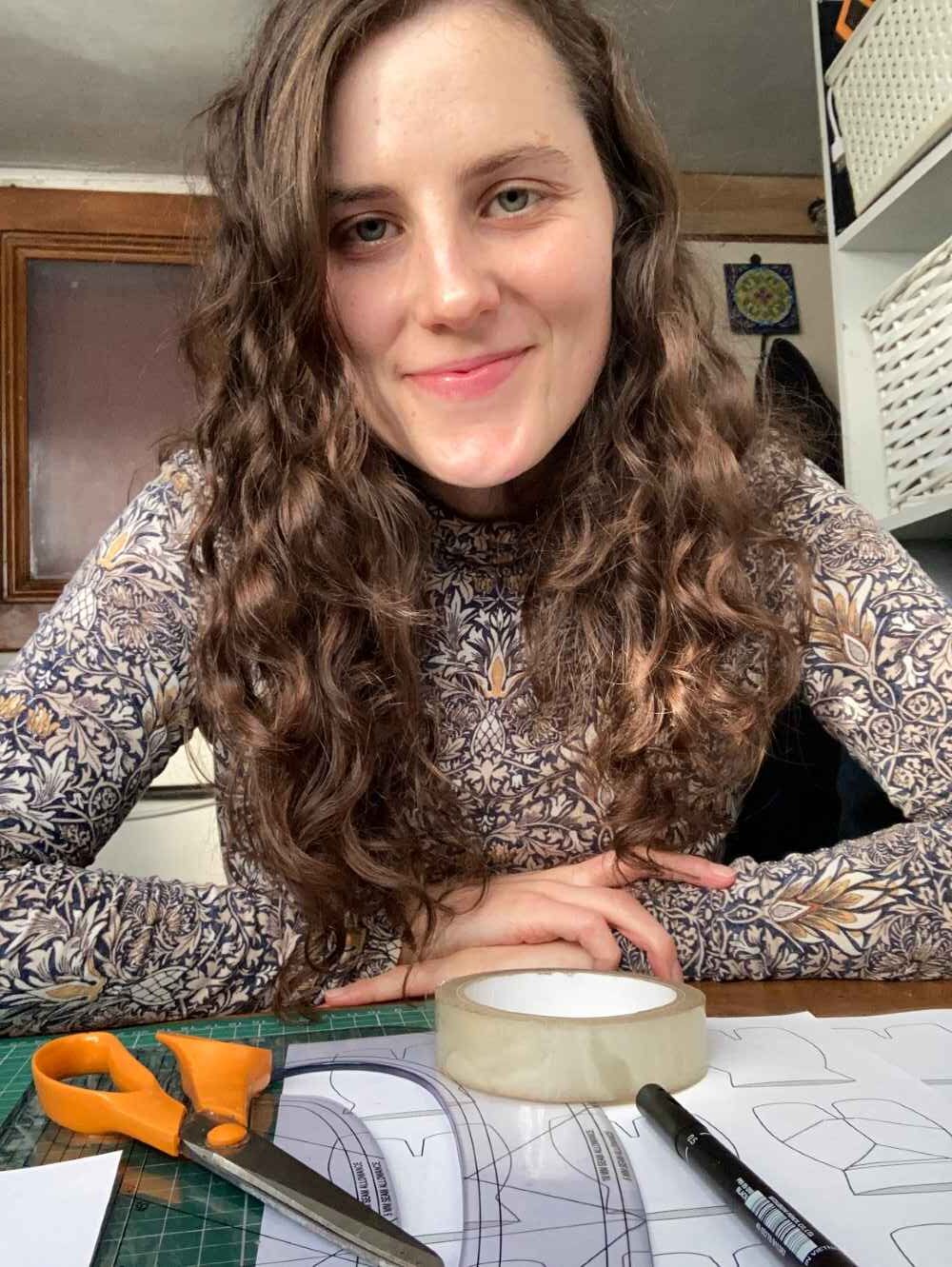 What our customers say
"The course helped me to become confident in sewing with stretch and elastics, to learn a lot about the different fabrics and elastics and other supplies. Yelena explains everything so well and in detail that I now have the feeling that I know my stuff. I can now decide which fabrics and elastics are suitable for various projects.
I really think, that what I got was much more than what I paid for. Knowing now what's in it, I would have paid the double price, to be honest."
Alex - The Ultimate Lingerie Sewing Course Student
Love these period pants-
I bought the moontide period pants kit from Sew Projects and found the pattern and instructions perfect for me! I love all the options as part of the pattern, and found the heavy version perfect for me. Wierd to say, but truthfully they have revolutionised my periods - made them so much easier and stress-free. I'm also so happy to have found a more eco option (these are my first period pants, and before was using tampons.). Overall, LOVE them!!!
Anzy - Moontide Period Pants Sewing Pattern and Full Kit
"What a fabulous pattern! It is such a comfortable design and fit and so pretty. I've made both the high and low waist and they're both true to size."
Noni - Willow Knickers Sewing Pattern