Where to Shop for Lingerie and Bra Making Supplies
A list of 8 International shops that specialize exclusively in Lingerie and Bra making Supplies
One of the most common reasons why people struggle to sew their own lingerie is due to the fact they don't know where to get all the specialized lingerie fabrics and components from.
When I started to sew lingerie back in 2012ish there were only a few places you could buy lingerie sewing supplies from, but now due to the rising popularity, there are more businesses selling quality sewing supplies especially for home lingerie sewers which is amazing!!
Check out this list of 8 international shops that specialise in lingerie and Bra making supplies…
UK supplier
Sewing Chest was one of the first places I used and still do to purchase lingerie sewing supplies. They have an amazing collection! There are also lots of dead stock and remnant amounts which is idea for the home sewer.
Fit 2 Sew have a great selection of affordable lingerie and bra making sewing supplies.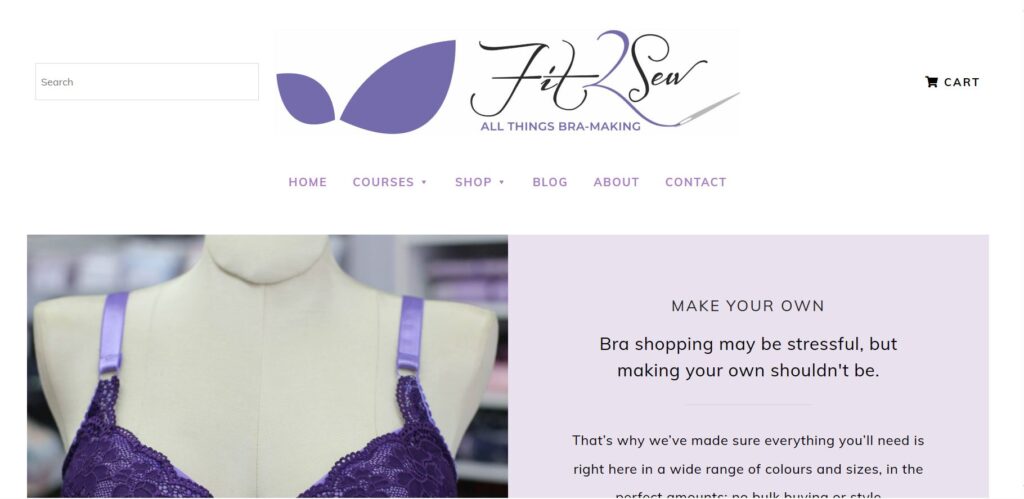 Europe Suppliers
Suzanne's Lingerie Sewing Supplies have a lovely collection of lingerie sewing kits. Lovely bright colours and exquisite fabrics. You can also get a kit for the Willow Soft Cup Bra and Knicker pattern from here! Isn't it beautiful?!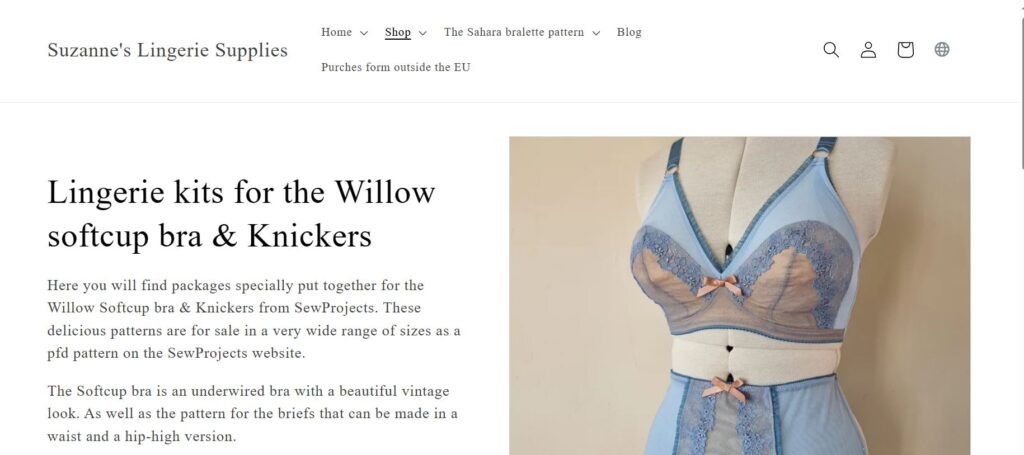 B Wear based in Sweden have a large selection of supplies and kits especially for Lingerie. I've seen some gorgeous laces and embroideries from them!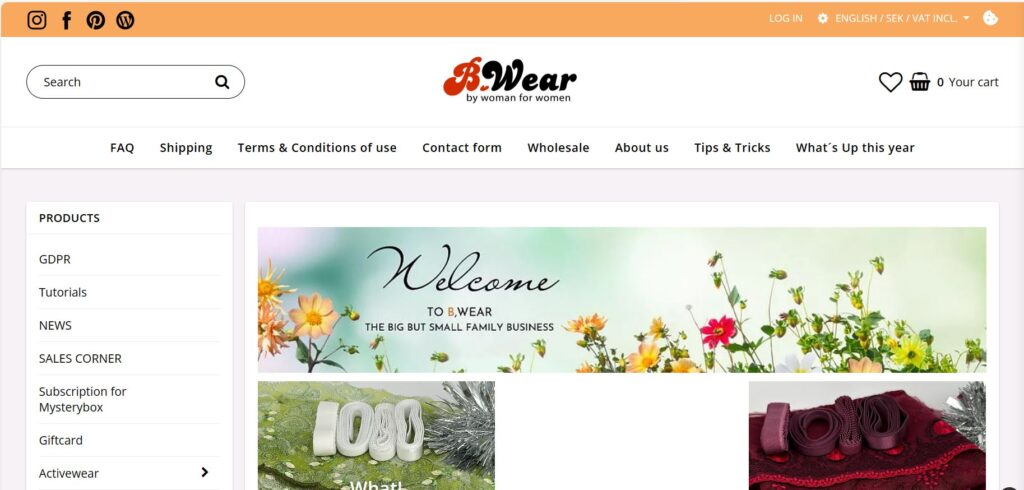 Kirsten at Small Bobbins does an amazing job at stocking unique lingerie sewing supplies as well as deadstock fabrics and materials from lingerie brands, which is so cool!
USA Suppliers
Madalynne in the USA is not to be missed! They have gorgeous unique supplies and kits.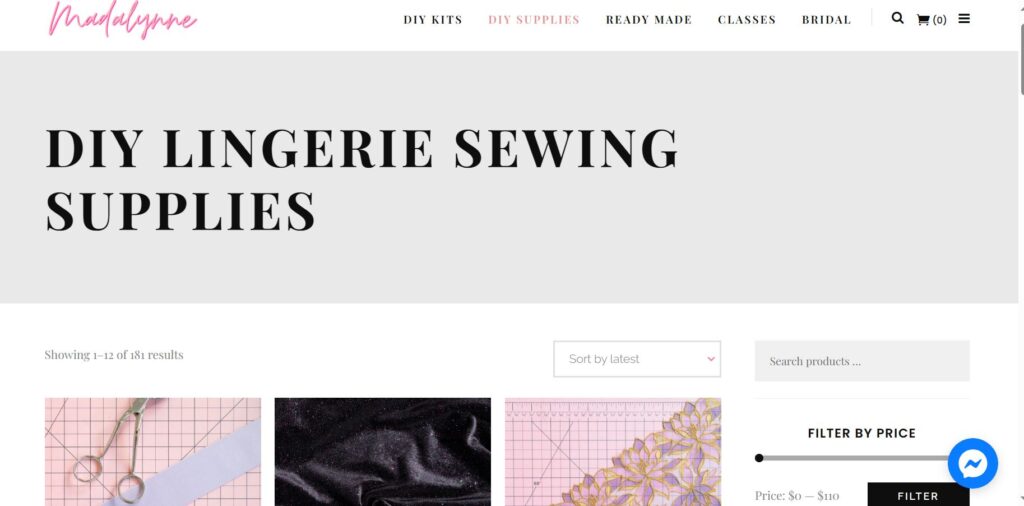 Canada Supplier
Emerald Erin sells a mixture of kits and supplies. She also sells lots of bra kits that are suitable for larger bust with larger components.
New Zealand Supplier
I love Nellie Jones shop, its super fun and she curates some really creative kits!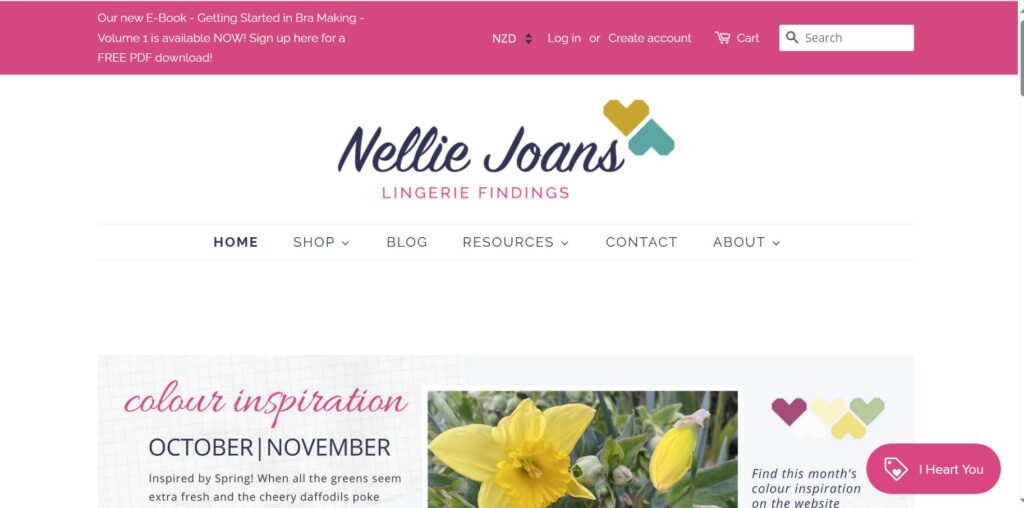 Now you have no excuses to not start sewing your own lingerie! 😉
And I've got something that is completely free to get you started!!
Grab your free Poppy knicker pattern and video tutorial HERE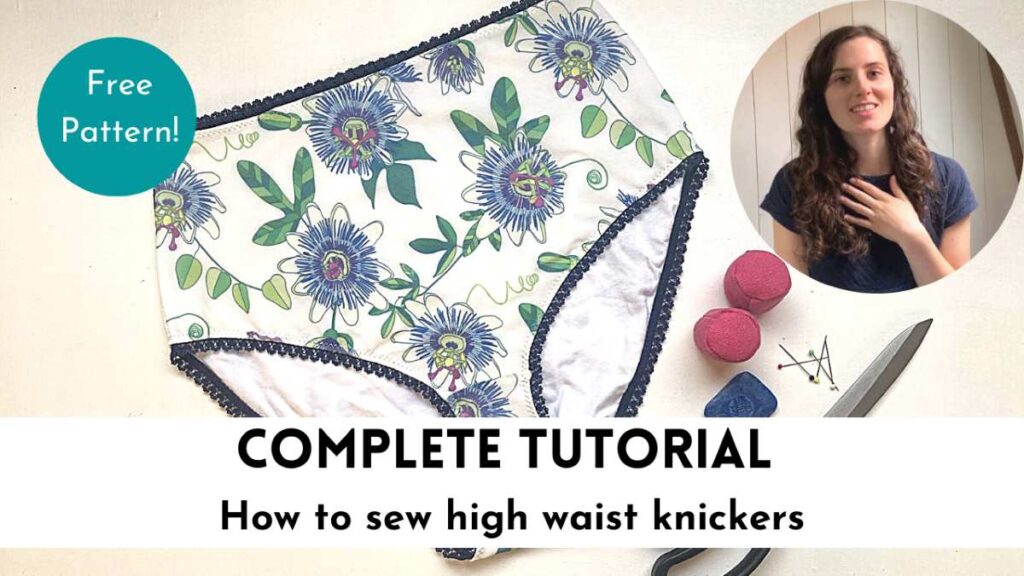 Happy sewing! xx