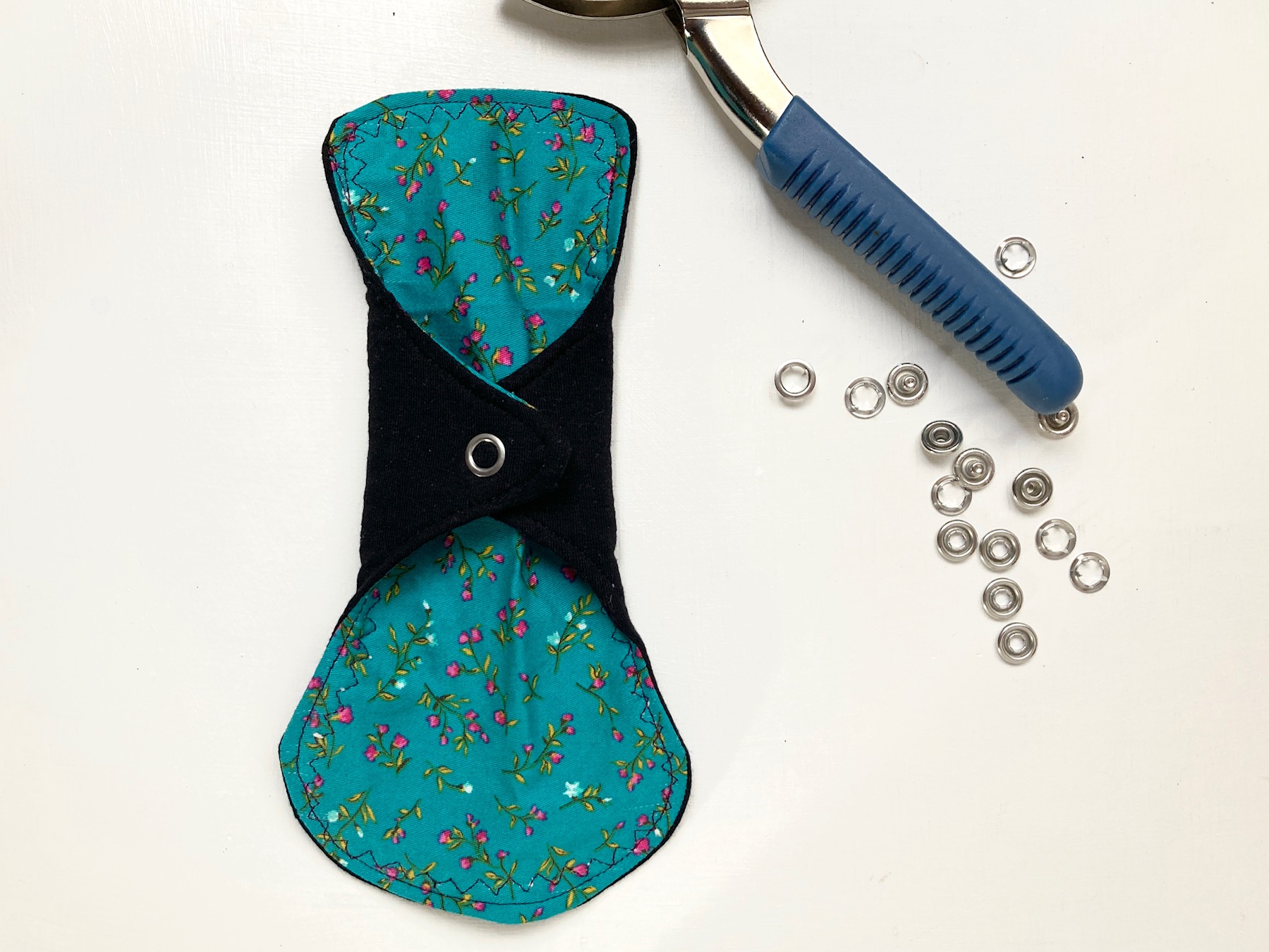 How to make menstrual pads (Free pattern)
This weekend I've been making menstrual pads for charity. (August 2021) An amazing charity called A girl at a time is asking for dignity kit donations for young girls in Sierra Leone. They would be thrilled with any donations sent to them. If you can send your donations by mid September (preferably before) then this would be amazing. Find out more about the charity here and the dignity kits they are asking for – General 1 — A Girl At A Time (SL)
If you download the pattern please consider donating some of the sewn up pads you make with it to a period poverty charity.
Other charities include – The Pachamama Project | Bristol
FREE Menstrual Pad Pattern via the link below
Please follow this tutorial for now, I will update with more details when I get back from my trip.
For the pad I used woven cotton for the outer layer (that goes against the knicker), Zorb for the absorbent layer and bamboo jersey for the layer against the skin. You can easily substitute the absorbent layer for towelling and the bamboo jersey for cotton.
I used a snap fastener but this can be substituted for Velcro.
Cut out your fabrics using the Free pattern (linked above)
Firstly cut out your fabrics. There are two pattern pieces in the free download. One is for the absorbent layer and the other one is for the Outer, Liner and waterproof layer (which is optional). This tutorial is only for the menstrual pads without the waterproof layer.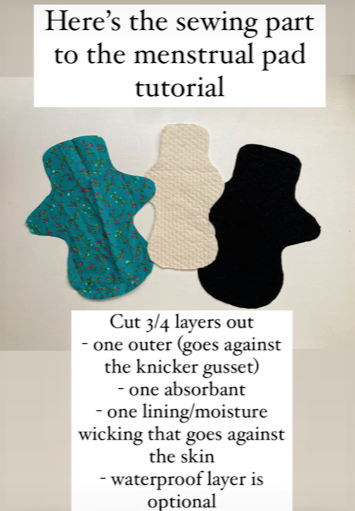 Now to the sewing part
2, Pin the absorbent layer to the inside of the outer layer (the one that goes against the knicker gusset.) Pin all the way around, with more pins at the tight corners if needed.
3. Use a large three step zig zag stitch to secure the absorbent layer to the outer fabric. This is top stitched on the underside, so you may want to use matching threads if you want the threads to match the fabric you've chosen.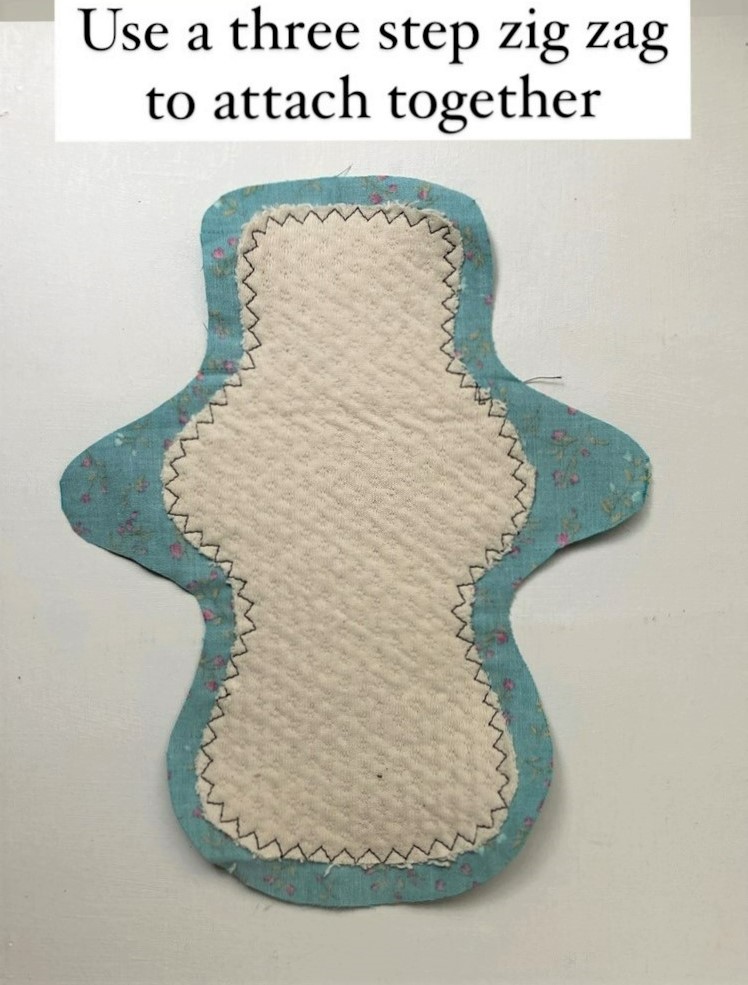 4. Now the absorbent layer is attached to the Outer fabric, you need to attach the liner fabric (the fabric that goes against the skin.) To do this place the right side of the outer fabric to the right side of the liner fabric, pin all the way around and then stitch together using a medium size straight stitch. Leave a few centimeters open so you can turn it through.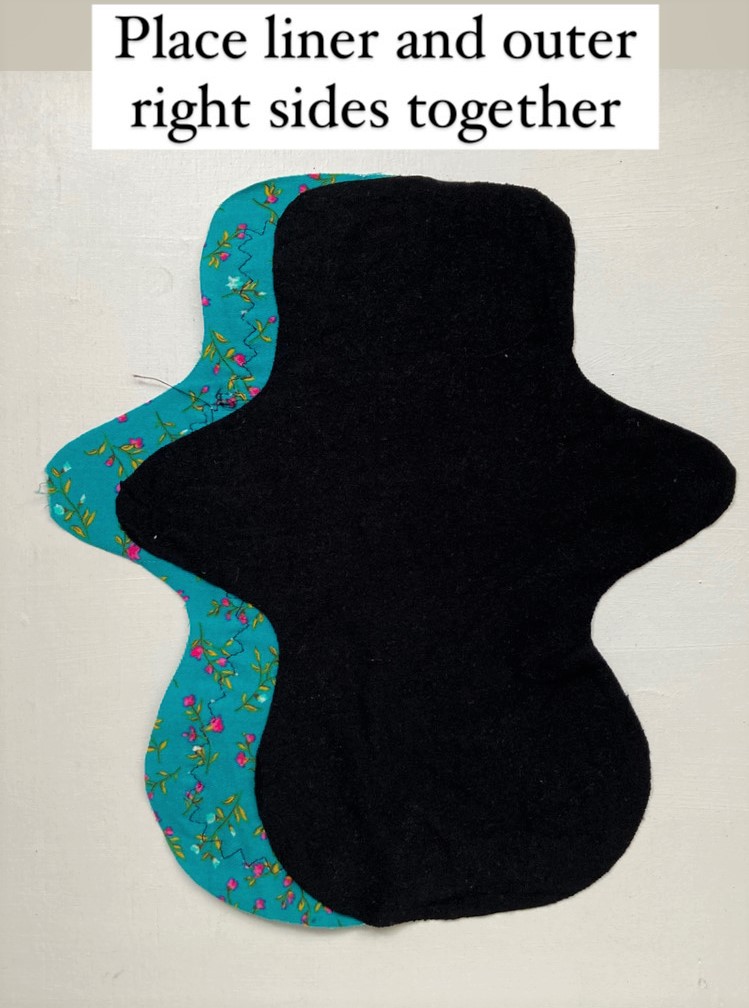 5. Turn the fabric through the hole that you left.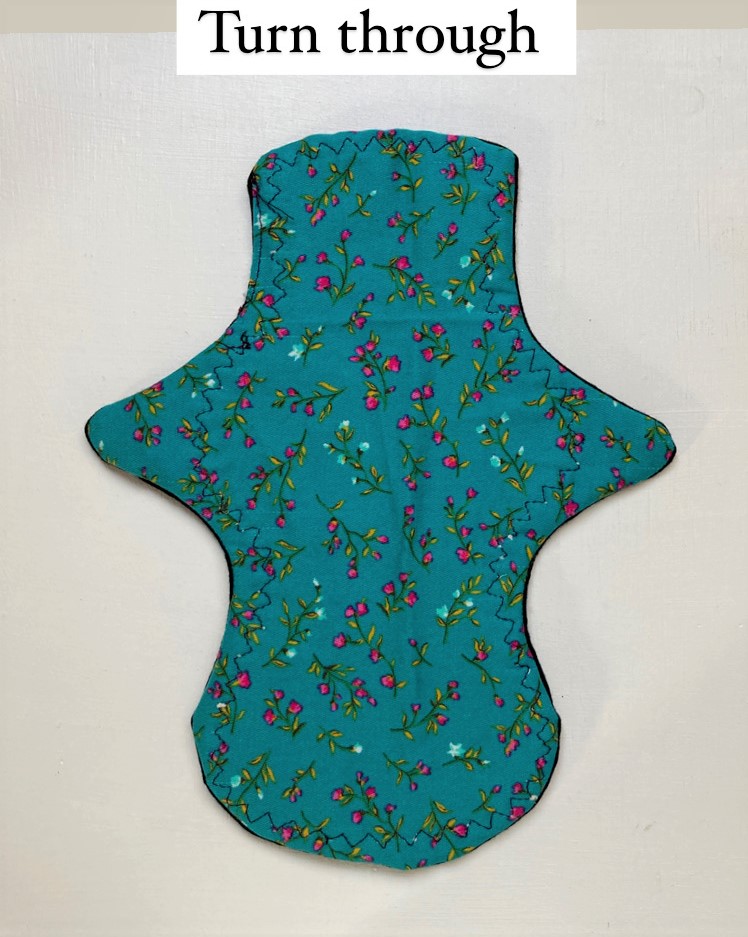 6. Pin the turning hole so the seams are inside the pad and then stitch a top stitch all the way around the outside, (about 5mm in) sewing up the gap at the same time.
7. Lastly add the fasteners o the wings. I use Prym press fasteners, but you can also use velcro too if you don't have any of these.