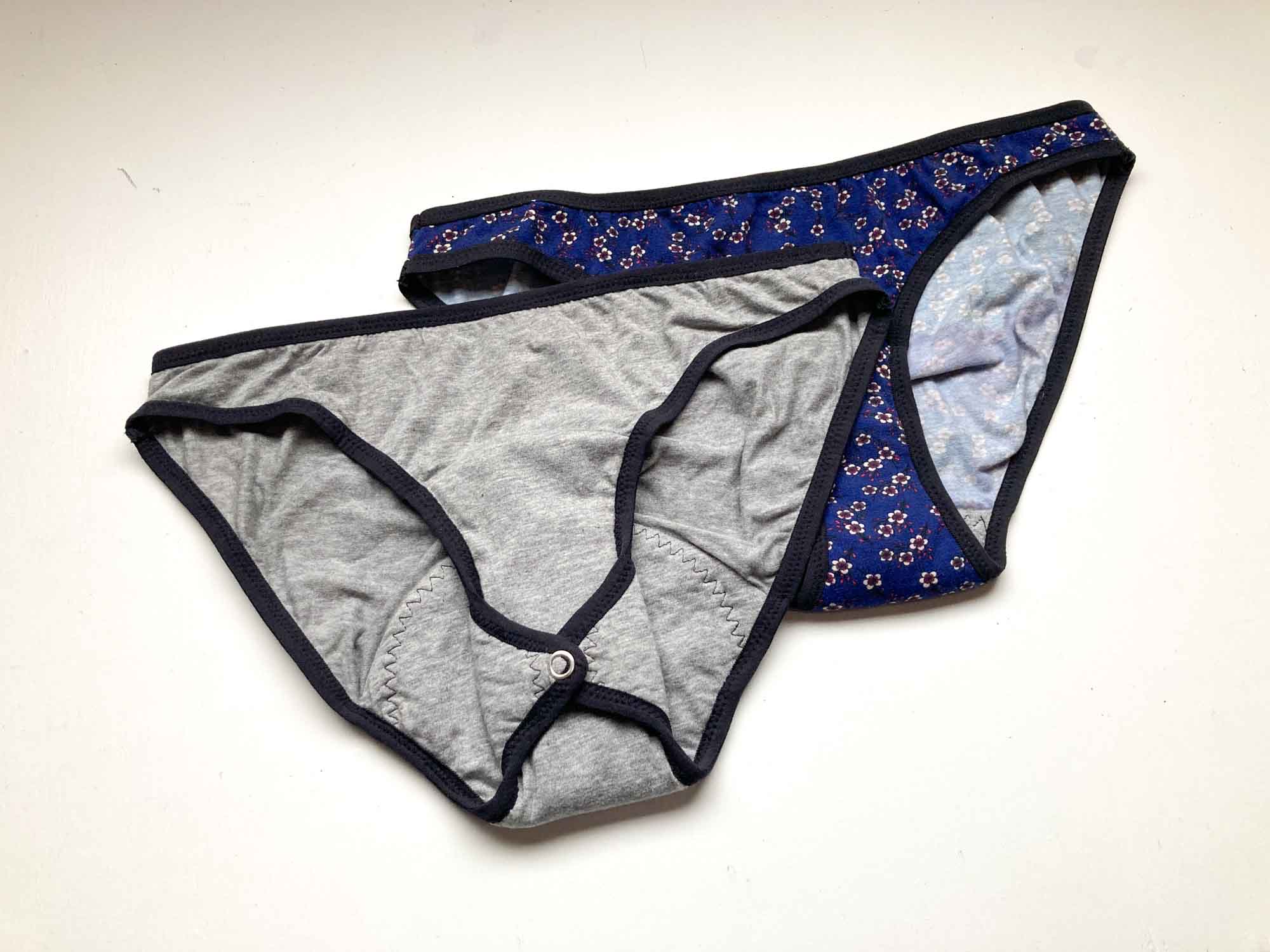 Learn to sew your own period pants! Introducing the Moontide Period Pants Pattern
I'm so excited to announce after a year and a half of development, testing and finalizing, the Moontide Period Pants pattern is finally ready for release!
The Moontide Period pants pattern is a knicker pattern that's specifically designed to be worn on your period or menstrual flow. They can be worn on their own or used for back up with other menstrual products such as tampons or cups.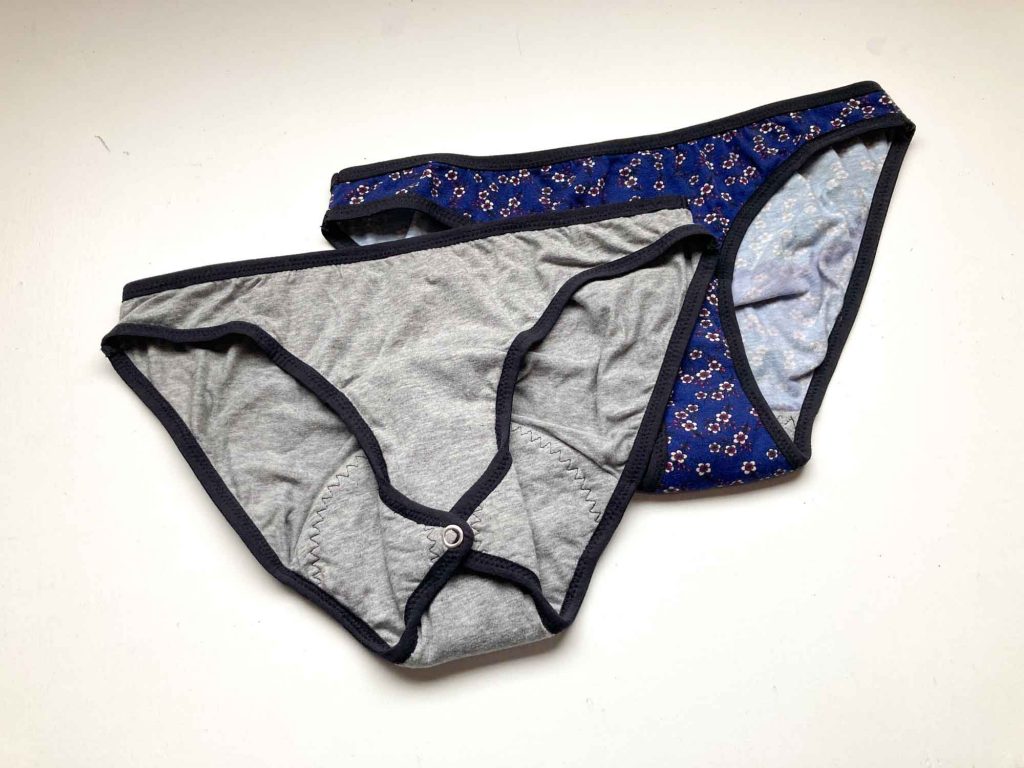 Inspiration
Watch the video below to find out about why I was so inspired to create this pattern and my personal journey towards it!
Development and testing process
I spent A LOT of time testing and developing the perfect period panty pattern. watch the video below to hear all about it!
Style and shape
I wanted to start off with a basic and comfy knicker style that would suit a wide range of people. The knicker shape sits at the hips and has a medium to full bum coverage, which I would call a classic or hipster knicker style.
This is the Light flow version made up in a size 3, using a stretch organic cotton and bamboo jersey fabric. Model size is 38.5″ low hip.
One of my pattern testers commented this about the shape and style-
I really do love the cut of this pattern. The last period panties I made were too tight around the leghole. These were just right. The gusset length again, is ideal.

Pattern tester who tried the Heavy in size 2
Variations
The pattern has 6 different flow variations.
Light Flow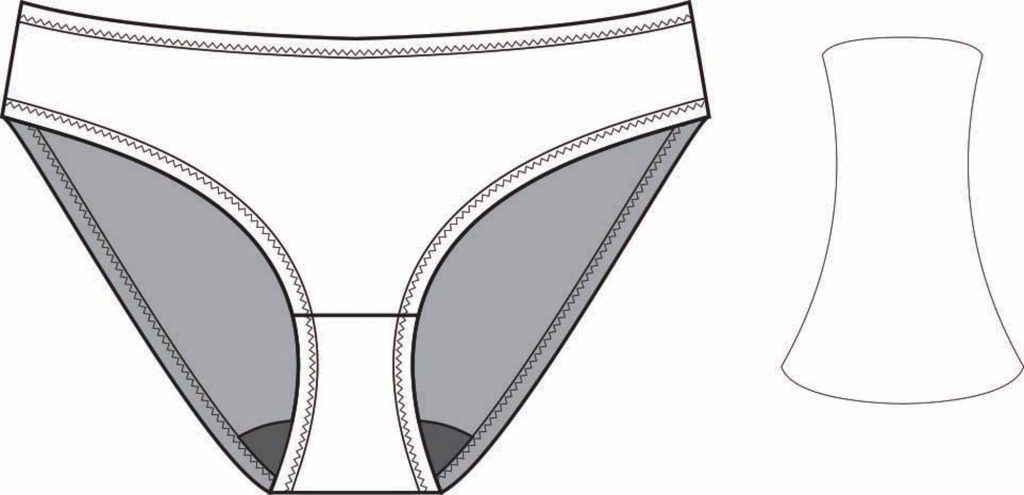 Regular Flow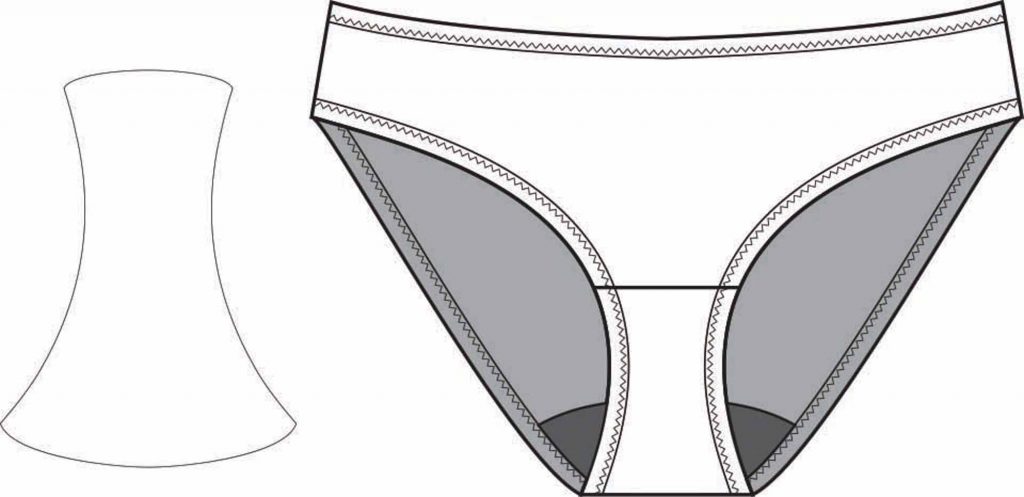 Heavy Flow
Heavy Flow With Wings
Very Heavy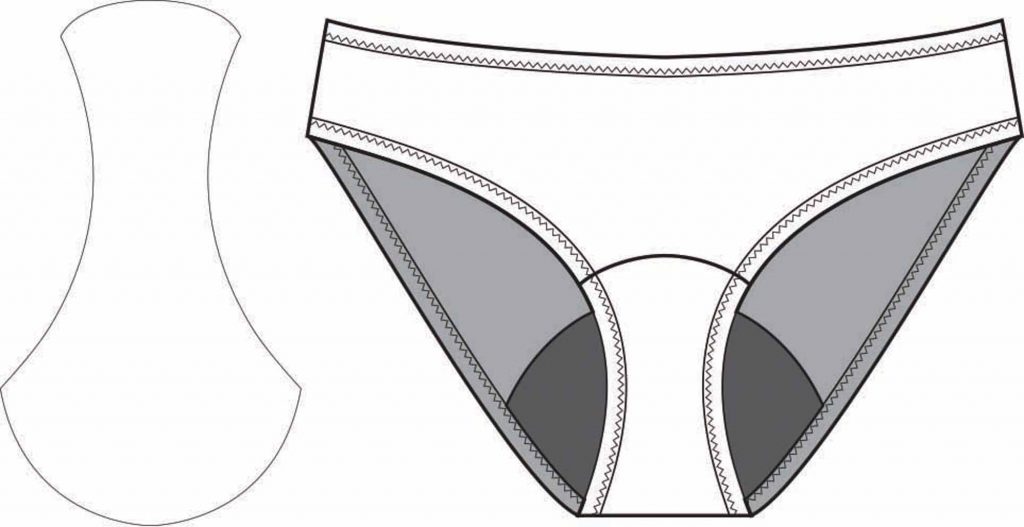 Very Heavy Flow With Wings
The very heavy flow with wings are my favourite style. The wings were developed through testing the period pants whilst sleeping in the night. I noticed I would often leak at the sides. I added the wings and I've had NO leaks since! And I'm now the only one…
I put them to the ultimate test and free bled in them overnight. Now I did the pyramid extra scraps of zorb into the gusset for extra absorbedness (something I always do to pads) but I have never made it through the night without leaks and I did!!!

Pattern tester who tried the Heavy With Wings variation.
Pattern Print out sizes
The pattern is only available as a digital download in a PDF file. The pattern comes in A4/US Letter size cut out and stick together as well as an A0 version.
Pattern Specifics
This pattern comes in sizes 1-9 which is a low hip measurement from 34″-50″
A4/US Letter size and A0 version
Comes with full instruction manual with photos
I'm a so pleased with the final pattern, and it really has made such a big difference to my period experience. It is much more eco friendly than disposable sanitary products and personally I think a lot comfier.
Extra pattern details and answers to questions you have asked
The pattern is available on the digital pattern shop and the Etsy shop.
Period Panty Kits
I have now released a selection period panty sewing kits to use with the Moontide pattern.