Tools you'll need for sewing lingerie
If you are new to sewing lingerie you may not know what tools you'll need. If you've done dress making or other sewing applications before you'll probably know the basics. Lingerie is a bit different as the patterns you'll work with are smaller and with most garments you will work with stretch fabrics, so you'll need some other certain tools and equipment in order to make sewing lingerie easier for you!
You can either watch the video, where I will tell you my favourite tools for sewing lingerie, or continue reading…
Tools for Cutting
You can either use shears or scissors with pins or a rotary cutter with pattern weights.
If you are going to use shears or scissors, make sure these are dedicated to cutting out fabrics, as using them to cut paper will blunt them more quickly. For pins I advise the sharp glass headed ones for lingerie garments, as often your fabrics tend to be finer, so you don't want any pulls in your fabric, and you can also iron over the heads if needs be, whereas plastic ones will melt under the iron.
My preferred method is to use a rotary cutter as the results are much more accurate, and you really need this when you are working with lingerie patterns, when a few mm's could make all the difference. They also are more time efficient, which is the reason i love using the rotary cutter. Sometimes I would spend hours cutting out my pattern pieces and was fed up before I'd even sewn anything!
With the rotary cutter you will need at least an A2 size cutting board or self healing board and pattern weights. Dressmaking pattern weights can often be too big for lingerie patterns, so an affordable way is to tape about 5 2p pieces together as small weights. I've recently just started using Pryms fixing weights which are like small bean bags. These have been great so far, I highly recommend them.
Measuring Tools
A tape measure is necessary to measure around your body to ensure you make the correct size pattern. A 3m wide sturdy one is ideal. It may also come in use for measuring patterns etc.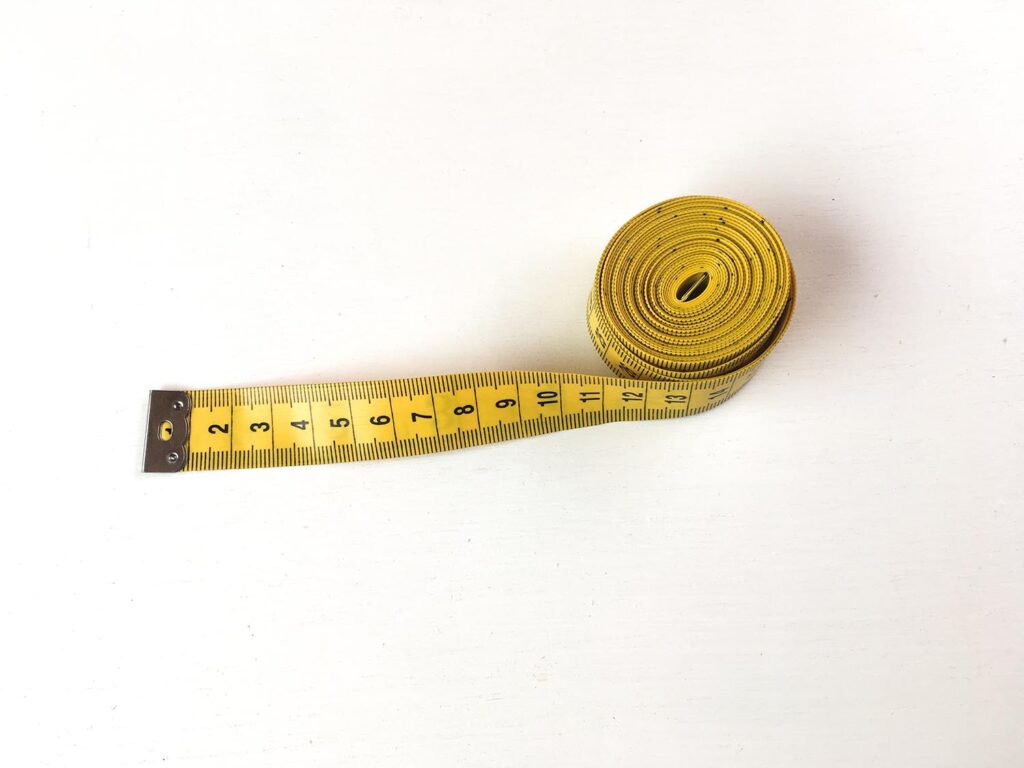 Marking Tools
You can use a variety of marking tools, that all seam to work well with lingerie patterns, I use anything from tailors chalk, dressmaking pencils, self erasing pens and even pins. Tailors chalk can be a bit tricky or slippery or fine fabrics as it can tend to pull the fabric apart a bit, so a sharp dress making pencil would work better. The self erasing pens are really great, but you have to check on each different fabric if the pen mark erases after 24 hours as for some reason sometimes it doesn't erase on certain fabrics. I should also mention that it's probably best not to use the eraser pen if you don't plan on sewing your garment up straight after your marking, as you will lose your marks which is not only really annoying and you will have to start again, and yes I'm guilty of this!
To mark you pattern pieces you may find a pattern notcher useful if you are making garments quite regularly. They just make a small cut out so you are able to mark your patterns. If you are not making very regularly then a small snip with paper scissors is quite adequate.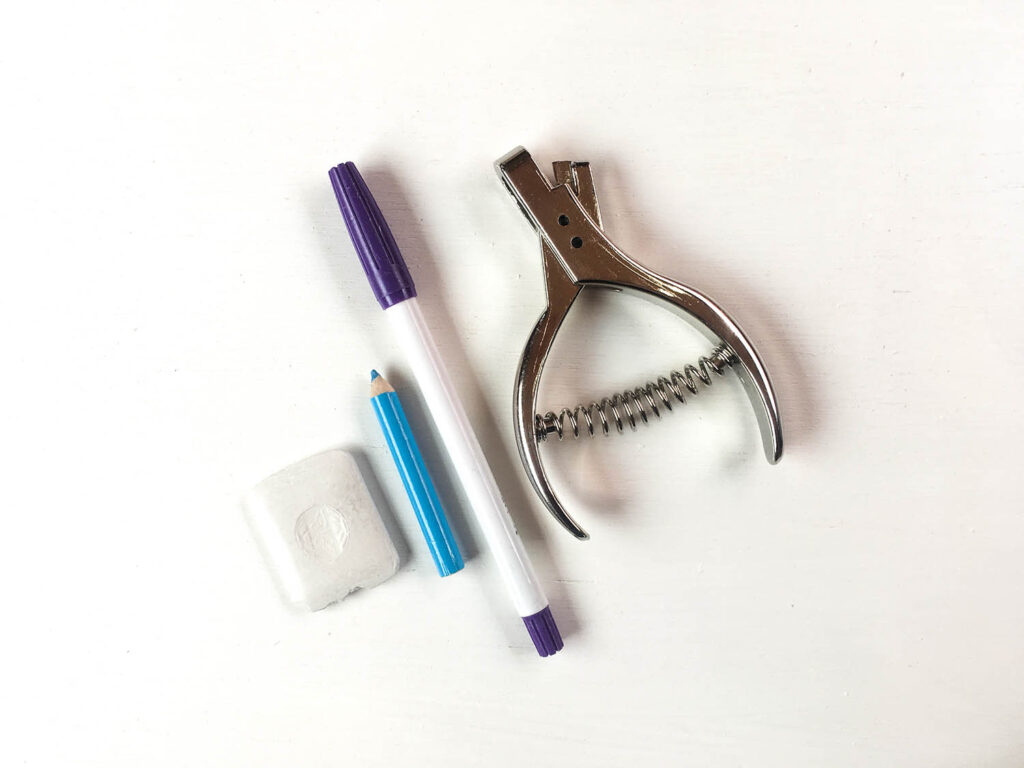 Sewing Tools
Un-pickers or seam rippers are usually always necessary with any machine sewing. I don't have a particular style I prefer, but just make sure it is sharp, otherwise you may end up doing more damage then you wanted because you be using more force to get the seam ripper through the stitches.
Always use the Specialised machine needles if you can, as this is something that usually solves a lot of problems when sewing. It is best to use stretch needles when using stretch fabrics as this will stop skipped stitches. If you are using fine fabrics such as satins or chiffon, a very fine needle is required otherwise you will have pulls in your fabric.
I've found glass headed pins are always best to use when sewing lingerie, they are sharper than normal dressmaking pins so will go through your fabric much easier, without pulls. As they are glass you don't have to worry when using the iron with them as they will not melt.
To hold my pins I use a magnetic pin cushion, which is amazing! This is probably one of the best sewing tools I've bought. It keeps all your pins in one place, and if pins fall on the floor when your sewing (which is almost impossible to avoid I have found!) then you can just use the magnetic holder to pick them all up like a hoover, honestly these are great!