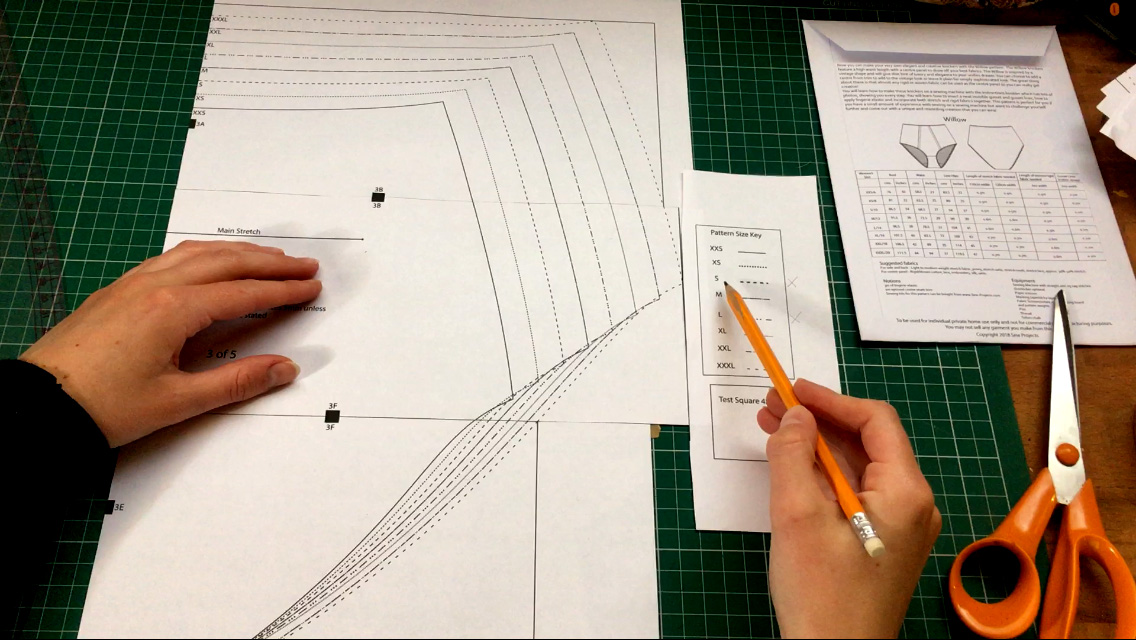 How to adapt an underwear sewing pattern to fit your measurements
Everybody's body is different, and even if you can fit into a particular size, it does not mean that this will fit you well or perfectly. If you're like me, you like things to fit perfect! Coming from my own experience with fit issues and hearing about other peoples, I thought this would be an excellent tutorial to take matters into your own hands!

I first thought of this idea when I got a message through asking me what size an XL was, on my patterns they represent a size 16. However I was reluctant to just respond with that, so included the measurements too, as this was the crucial information in order for the pattern to fit. This got me thinking, the person in question may have a measurement of 43″ hips but what if their waist wasn't 33″ which is what the XL pattern fits to. I then felt concerned that I was excluding some people out who didn't have the same body shape as me (me being the sample model).

I had a little think and realised, my best friend wouldn't fit into my measurements, she has a larger hip to waist ratio than my patterns have, and neither would my nan, as she has the opposite body shape, where her waist ratio is larger than the hip measurement my patterns have.

Obviously I am not able to make every pattern for every body shape (or maybe I will in the future! hehe). I did come up with some ideas that I could do later on down the line, which i'm feeling inspired for, but for now I thought it was best for me to teach you how to do this yourself, so your patterns fit perfectly!

I hope you like the new tutorial! I haven't quite got my new work space together yet so I know the video isn't perfect but I really wanted to get this out ASAP as this is a problem for all of us!